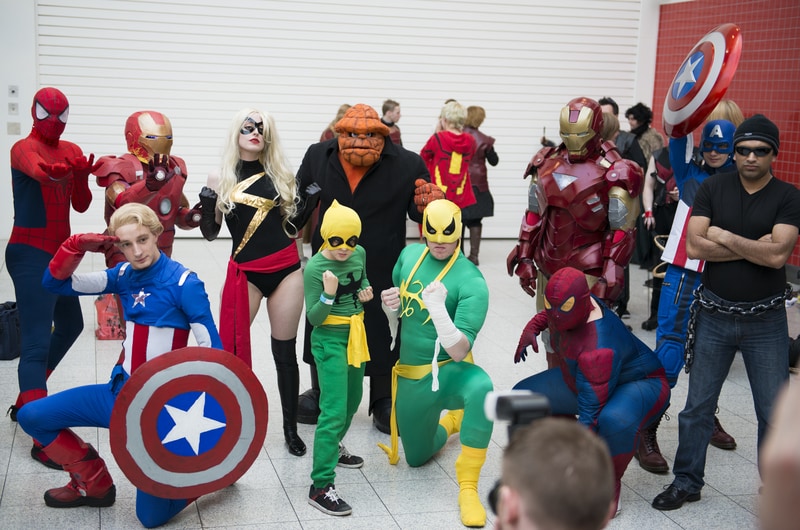 The "signature pop culture experience of the Southwest" is returning to the Phoenix area, starting on Thursday, May 25, 2017.
This hugely popular event celebrates all things pop culture, including fan favorite TV shows, movies and authors. You'll have a ball being able to interact with your favorite characters and creators, while also showcasing your own creativity with a fun costume.
Featured talent at this year's Phoenix Comicon include:
Alan Tudyk – "Firefly," "Zootopia," "Frozen," "Star Wars: Rogue One"
Dick Van Dyke – "Mary Poppins," "The Dick Van Dyke Show"
Jenna Coleman – "Doctor Who", "Victoria"
Curtis Armstrong – "Supernatural," "American Dad!," "Revenge of the Nerds"
Ming-Na Wen – "Mulan," "Marvel's Agents of S.H.I.E.L.D."
Karen David – "Once Upon a Time," "Galavant"
Holly Marie Combs – "Charmed," "Pretty Little Liars"
David Anders – "iZombie," "Once Upon a Time," "Vampire Diaries"
Diana Gabaldon – Author of Outlander Series
Terry Brooks – Author of Shannara Series
Not only will guests be able to attend panels with their favorite stars and authors, they will also be able to attend several parties, such as The Dork Knight Rises and Talk Nerdy to Me. There will also be a Masquerade Costume Contest, a film festival and even exclusive art and comic books available for purchase.
You can buy your tickets to this year's Phoenix Comicon online now, so be sure to head over to their website now while tickets are still available!
Phoenix Comicon
Where
Phoenix Convention Center
100 North 3rd St.
Phoenix, AZ
When
May 25-28, 2017
Times
Thursday - Saturday: 9 a.m.-11:30 p.m.
Sunday: 9 a.m.-5:30 p.m.
Admissions
$20-$55. See website for details.