Used Cars for Sale in Phoenix, AZ
Welcome to your neighborhood Phoenix, AZ, Hyundai dealership. Here at Camelback Hyundai, we have a lot of hot deals on used cars. These vehicles may be trade-ins from current customers upgrading to the latest models or previously leased vehicles that are returned in excellent shape. Whatever the case may be, we know that you will love our used inventory because we use numerous processes to filter out the bad deals. This helps us build your trust so that even the Camelback name becomes as strong as a factory warranty guarantee.
Benefits of Buying a Used Car
A used vehicle can save you tons of money and still drive like new. You can save money on monthly financing payments, lower insurance rates, and even dodge the depreciation that plagues brand-new vehicles. A brand-new auto can depreciate by as much as 20 percent in the first year. And in the first 3 to 5 years, a brand-new car can lose 50 percent of its value. This dramatically slows down after the bulk of depreciation is incurred because there is a broader base of consumers willing to consider buying a used vehicle.
Thanks to the synthetic lubricants that are used standard across the industry, the wear and tear that normally shortened the life of vehicles is no longer a significant factor. Now, most wear is incurred by cold starts and using the wrong weight of oil or inferior filters.
Camelback Hyundai has every incentive to satisfy our friends and neighbors. We know that they will be coming back for more and referring us to their friends and family members. Because we have the resources to provide you with an excellent selection of used cars, we never have to push cars of questionable value or reliability.
Quality Used Cars for Sale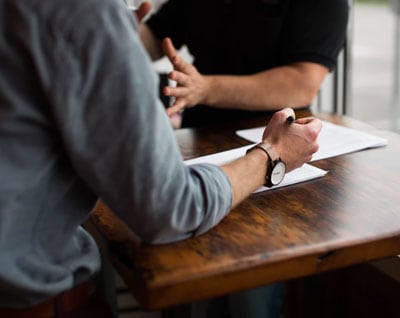 When it comes to eliminating the risks of preventing problems in a used vehicle, our dealership has the edge. We have the resources to thoroughly inspect and recondition each and every used vehicle before it is released for sale. This ensures your ultimate safety and the pinnacle of customer satisfaction. Our technicians will first gauge any wear and then replace any worn out parts. They will also carry out any preventative maintenance to protect you from unexpected major repair bills after the sale. As long as you continue to get quality service by changing the oil on time and having regular inspections, you can bank on that vehicle lasting as long as any brand-new vehicle.
Please contact us or stop by for a test-drive when you are ready to find that high-quality daily driver at low costs. Our selection is enviable and certain to put you in the auto that you love without having to take money away from your other obligations.