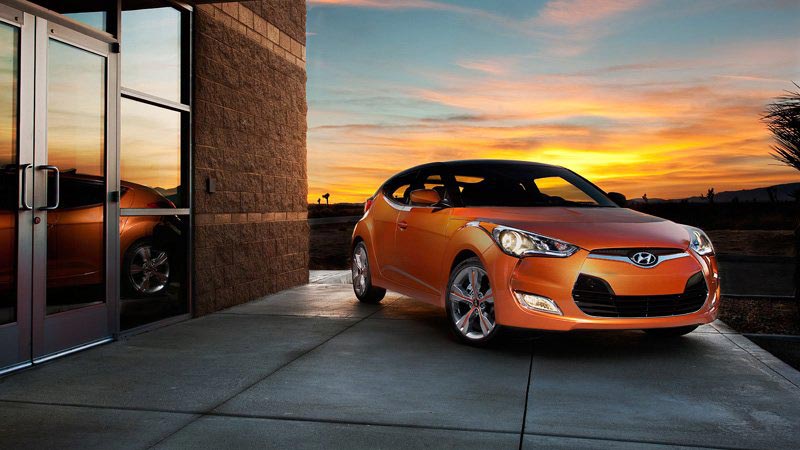 The Hyundai Veloster keeps racking up the awards for its 2015 model. Most recently, the hatchback was awarded Vincentric's Best Value in America prize for the subcompact segment. This is the third time in three years that the Veloster has won Vincentric's top award, which showcases the car's terrific value for customers who want reliability and affordability out of their next car.
Vincentric is an automotive research firm that looks at the cost of vehicle ownership over the lifetime of the car. Their Best Value in America prize is awarded to the car that demonstrates lower than expected costs when put up against the company's eight measurement areas: fuel, depreciation, financing, insurance, fees and taxes, opportunity cost, repairs and maintenance.
"As a three-time winner of the Best Value in America awards, the Veloster delivered best-in-class performance with a total cost of ownership that was more than 7 percent below expected," said David Wurster, president, Vincentric. "Contributing to its success was low depreciation costs and below average operating costs, making it a tough competitor to beat in a highly competitive segment."
The 2015 Veloster has become one of the Phoenix-area's top choices for sub-compact cars, thanks to its gorgeous, unique styling and sporty performance. Look for the 2015 Hyundai Veloster at Camelback Hyundai. It's available now for a test drive, so contact us today!