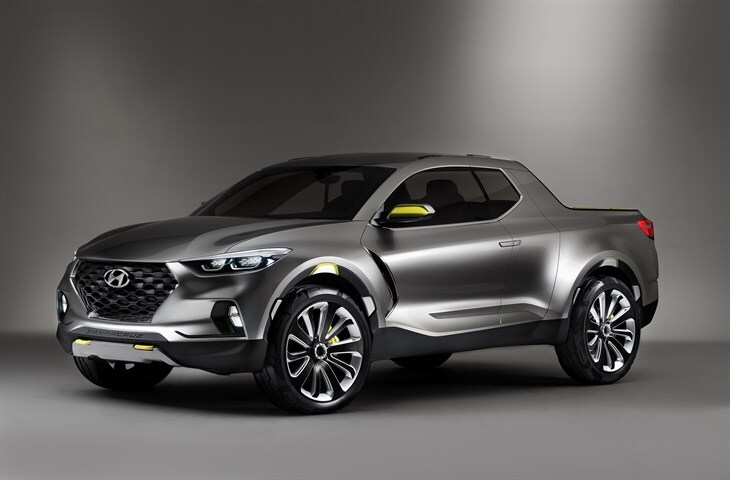 When it debuted earlier this year, the Hyundai Santa Cruz concept became one of the most talked about cars at the North American International Auto Show. Car enthusiasts from around the world were enamored with the new Santa Cruz, which is why it's no surprise that the new truck was named the "Concept Truck of the Year" at the 14th annual North America Concept Vehicle of the Year Awards.
"Hyundai's new Santa Cruz crossover truck concept is a modern take on the classic theme of one of America's most-loved segments – the pickup truck. Unlike some of the industry's past attempts to blend open bed utility with passenger car attributes, Santa Cruz delivers innovative functionality and flexibility in a compact, fun-to-drive package for a new breed of pickup truck buyers," said Mike O'Brien, vice president of corporate and product planning, Hyundai Motor America.
The NACVOTY awards recognize the concepts they feel will influence the future of the automobile industry the most. Jurors for the awards recognized the Santa Cruz's potential as a game-changer for the truck segment and we couldn't agree more. The Santa Cruz looks to meet the needs of all "urban adventures" who want style, utility and power out of their next crossover, truck or SUV.
There's no word yet on when we might see a market-ready version of the Hyundai Santa Cruz, but this award should cement its future as one of Hyundai's many terrific cars that Phoenix car shoppers will love. For now, take a look at the Cruz above. To see Hyundai's current line of new cars and SUVs, click here.