Hyundai is an award-winning vehicle brand in the United States. When you purchase a new or used vehicle from Camelback Hyundai, you can be certain that you are getting a quality automobile. For that reason, you should invest in routine maintenance and service to keep your vehicle on the road until you are ready to purchase a new one. Your vehicle's transmission plays an important role in your engine. It provides the power that propels your vehicle to move forward. If your vehicle's transmission isn't working properly, your vehicle will begin to exhibit signs that are difficult to ignore. By scheduling regular transmission services, you may be able to prevent your transmission from experiencing premature failure. For all of your transmission repair or service needs, schedule an appointment with Camelback Hyundai.
When Should I Change My Transmission Fluid?
Every automobile is different. There aren't any general recommendations for changing your car's transmission fluid. Consult your car's manual to determine the specific guidelines that are suggested by your vehicle's manufacturer.
What Happens If My Transmission Fluid Gets Dirty?

Changing your vehicle's transmission fluid is equally as important as changing your car's oil. Your transmission fluid lubricates your transmission and causes it to shift properly. If you allow your transmission fluid to get low or dirty, it can cause your transmission to malfunction. When this happens, you may notice a burnt smell or loud noises coming from your transmission.
How Can I Tell If My Transmission Fluid Is Old?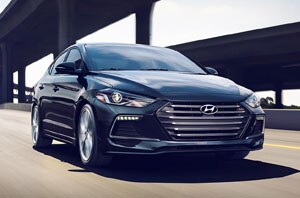 New transmission fluid has a smell that is similar to petroleum. Its color is a bright red or pink color. You can tell that your transmission fluid is old by its color. If your transmission fluid is brown or looks like coffee, you need to consult our service center at Camelback Hyundai about a transmission service.
Can I Change My Vehicle's Transmission Fluid Without a Mechanic?
Unless you are a certified mechanic with the proper equipment, you shouldn't attempt to perform any transmission repair or maintenance service on your vehicle. You might make an error that could be expensive to repair. When you come to our service center at Camelback Hyundai, you don't have to worry about repairing your own vehicle. We have certified automobile mechanics that have extensive experience with rebuilding, repairing and maintaining transmissions. Schedule an appointment online or over the phone.