Quality Hyundai Veloster Research From Camelback Hyundai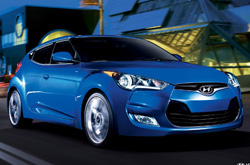 For the full 2013 Hyundai Veloster review, please scroll past the video below. It's our mission to outfit Hyundai reviews authored by the most exceptional automotive writers in the business - it's just one of the things that makes us a chief Hyundai dealer in Phoenix. Loaded with invaluable specs and data, each passage gives you complete access to all the Hyundai Veloster has to offer. Get started by reading the full review or watching the video.
Take a Look inside the Hyundai Veloster
Bullet List of Veloster Specs & Features
When comparing the 2013 Hyundai Veloster against the 2013 Mitsubishi Lancer Sportback, Mini Cooper S, Volkswagen Scirocco, Volkswagen GTI and the Scion tC, and you'll find that the Veloster beats out those autos in loads aspects. Pay attention to just a few of the reasons below.
2013 Hyundai Veloster Colors: Marathon Blue, Matte Gray, Boston Red, Vitamin C, etc...
2013 Hyundai Veloster 0-60 MPH in 8.5 seconds
2013 Hyundai Veloster Body Style(s): Hatchback
2013 Hyundai Veloster Cargo Space: 16 cubic feet
2013 Hyundai Veloster MPG: 27 city / 37 highway
2013 Hyundai Veloster Seats: 4 passengers
2013 Hyundai Veloster MSRP: $17,450
Hyundai Veloster: Trim Levels, Features & More
Veloster Engine Options for Phoenix Hyundai Shoppers
2013 Hyundai Veloster Safety Features & Warranty
About Camelback Hyundai's Service & Auto Repair Facility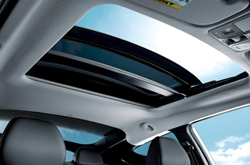 Hyundai Veloster owners won't get the same amazing factory-trained Hyundai mechanics and trustworthy Hyundai parts at a independent service company. But at our Phoenix dealership you'll get this anytime you visit, along with the peacefulness that comes with having a full year service warranty. When you bring your Veloster to our auto repair division in Phoenix, you'll get tried-and-true service from our skilled mechanics. We can manage a simplistic situation as an oil change, or deliver quality tough Hyundai Veloster service and repairs like strut and shock repairs, timing belt replacements and Veloster transmission rebuilds. Furthermore you can look forward to economical prices on all services, as well as superior service every time you drive over to Camelback Hyundai. Click under this paragraph to get incredible coupons with astounding savings!