Camelback Hyundai Previews the New Santa Fe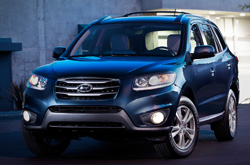 Camelback Hyundai is a trusted resource for reviews of the 2013 Hyundai Santa Fe - scroll down below the video to begin reading. Where do we get these Santa Fe reviews? From dominant writers in their industry. Make intelligent decisions when it comes to your next auto purchase, don't take guesses! Each article is crammed with information and vehicle features in way that's easy to understand. Is the 2013 Santa Fe right for your family? Continue reading and find out!
360 Degree Tour of the Hyundai Santa Fe SUV
Is the Hyundai Right for You?
When comparing the 2013 Hyundai Santa Fe alongside the 2013 Honda CR-V, Ford Explorer, Chevy Equinox, Toyota RAV4 and the Kia Sorento, and you'll spot that the Santa Fe outperforms those autos in loads aspects. Catch a glimpse of just a few of the reasons below.
2013 Hyundai Santa Fe MPG: 20 city / 28 highway
2013 Hyundai Santa Fe Colors: Juniper Green, Canyon Copper, Serrano Red, Twilight Black, Moonstone Silver, etc...
2013 Hyundai Santa Fe MSRP: $23,225
2013 Hyundai Santa Fe Seats: 5 passengers
2013 Hyundai Santa Fe Cargo Space: 34.2 cubic feet
2013 Hyundai Santa Fe 0-60 MPH in 8.2 seconds
2013 Hyundai Santa Fe Body Style(s): SUV
Features & Trims Available to Phoenix  Hyundai Santa Fe Shoppers
Powertrain & Engine Info for the 2013 Hyundai Santa Fe
Our Hyundai Auto Repair Center: Helping You Maintain Your Investment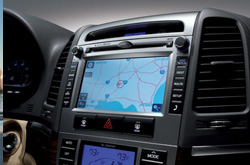 Hyundai drivers don't have to drive far to find superb auto repair technicians and genuine OEM made parts. Our Camelback area Hyundai repair facility is conveniently planted by copious cities and we give a 12-month warranty on each repair. When you bring your Santa Fe to our auto repair facility in Camelback, you'll get valuable service from our competent mechanics. Our techs can take on a variety of jobs - from labor intensive stuff like Hyundai transmission repair to less trying tasks like battery and tire replacement. For valuable Hyundai repair in Camelback , drive your Santa Fe to Camelback Hyundai, where you can anticipate receiving hassle-free service. Find out how much you can save on your next service! Just follow the link below.