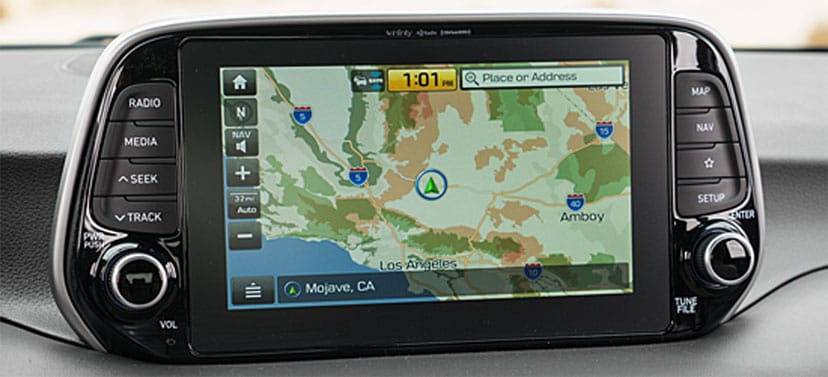 When you purchase a recent Hyundai model from Camelback Hyundai, you will receive a navigation system that can be used throughout the United States. Wherever you are traveling, you'll be able to find your way with ease. As a complimentary service, you can update the maps for your navigation system for three years after the purchase of your vehicle. Typically, Hyundai releases these new updates in the Spring and Fall months. You can have our service technicians complete these updates for you when you come into our location for routine service. You also have the option of uploading updated maps to the SD card that is installed in your vehicle. If you want to take this job on yourself, let's talk more about how it is done.
The Download Process
Before you get started with this process, make sure that you have the necessary equipment. For starters, you're going to need a computer that has an SD card slot. If it doesn't have this, you can use an external SD card reader. The location of the SD card in your vehicle will vary based on the model of Hyundai that you have and the year. Your owner's manual will point you in the right direction.
You will also need an account to start the update. You can visit https://www.mapnsoft.com/hyundai/mapcare to sign in or create a brand new account. Once the sign-in process is complete, you will be asked to enter your vehicle's VIN into the system. The +FREE option will start you on the right track to downloading the map software needed. Confirm your order and save the number that begins with "MCHU". Download speeds will vary based on the internet speed that you have on your computer. You can place the SD card back into your vehicle once the download is done. There is a quick setup process that you'll have to complete from the menu of your infotainment system. The Map update Manual (PDF) Download will give you instructions on how the software installation takes place.
Creating an account may need to be done in order to download the map updates. There is minimal information required for this process, and this process only takes a few minutes. Aside from the map updates, you may find some really valuable information on the internet with this account. Let us here at Camelback Hyundai know if you need any assistance with your map updates.