As shocking as this sounds, it's not all that surprising. Because modern vehicles are more connected than ever before, using the same networks and services as our phones and home computers, it's only natural that hackers see a new avenue of opportunity on the horizon. And the security glitches that made it possible to hack into that vehicle using only a remote laptop exist in as many as half a million vehicles on the road today. It's shocking. It's scary. And it could happen to any number of vehicle owners if they aren't prepared for the future of car hacking.
Learn How To Protect Your Car From Hacking
The pleasant side of all of this is that there are things you can do to prevent hackers from taking over your vehicle and its many applications and conveniences. Being able to unlock and start your car remotely, via a phone app, is a great convenience. Few would disagree with that. But if you have access to your network and can do that, suffice it to say that a good computer hacker is going to be able to hack into that system as well, possibly using it to your detriment. Here are some ways that you can keep hackers from gaining access to your system.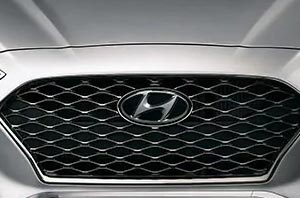 Hide your WiFi password at all times
Turn off Bluetooth when you're not using a Bluetooth device
Update all of your car's software when it should be updated. No waiting!
Get a steering wheel lock, a physical one, just in case someone gains access to your vehicle through hacking
Make sure that you have a firewall installed on any phone connected to your vehicle
Make sure that all USB devices you plug into your car have security in place. Don't take chances!
If you can do all of those things, you're going to find that your vehicle is much safer against computer hackers. And you're going to be able to enjoy the features of your smart car without having to worry about the downside. Any good dealership should let you know about any features of your vehicle that might make it the victim of a future car hacking. You don't want to be caught unaware. As a dealership selling Hyundai vehicles, we do our utmost to make sure that all of our valued customers are aware of the type of software installed in their vehicle and all of the networks that your vehicle might rely on at some point. Security is a big deal to us.
Call Us For More Information
If you own a Hyundai vehicle or want to, and you suspect that it has "smart" technology that could make it the future victim of a hacker attack, please contact us for more information about this recent wave of computer hacking. We'll share everything we know about the subject, answer your questions and help you make your vehicle the safest it can be in today's world. As always, you can stop by and see us to discuss the subject as well.