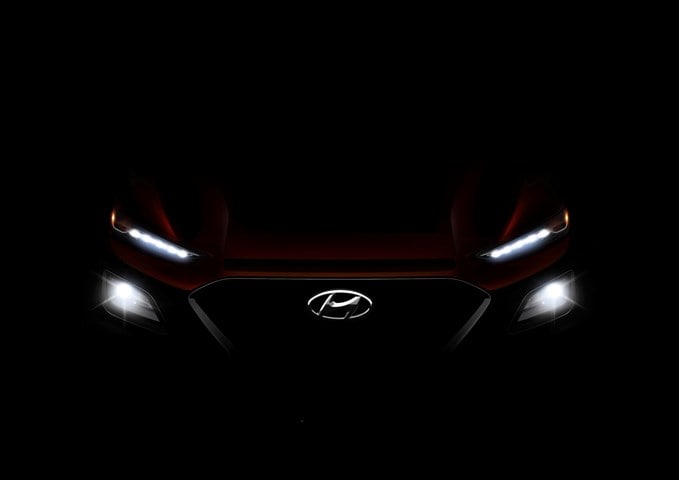 Hyundai is releasing a brand-new SUV this summer, the aptly named KONA.
One of the first Hyundai models to feature their new design scheme, KONA will sport a more "progressive appearance," showcasing the automaker's brand-new Cascading Grille design that features twin headlamps, which combine LED daytime running lights and standard LED headlights.
According Hyundai, this new grille gives the SUV "a confident, progressive appearance with sleek and sharp shapes."
Drivers will also find that KONA features increased visibility for a compact SUV, while also coming with the same level of ride quality and passenger comfort that have made Hyundai's other SUVs, particularly the Tucson, such popular new cars in the Phoenix area.
"The imminent arrival of KONA marks Hyundai Motor's bold first move into the B-SUV segment and leads the wider expansion of its SUV range. The KONA name continues Hyundai's tradition of naming crossover and SUV models after acclaimed travel destinations…with the new compact SUV reflecting many of the lifestyle attributes of the desirable KONA district on the Big Island of Hawaii," the automaker said in a recent press release.
The new Hyundai KONA will be making its big debut sometime this summer, so keep looking back on our blog to find out more about this latest compact SUV from Hyundai!