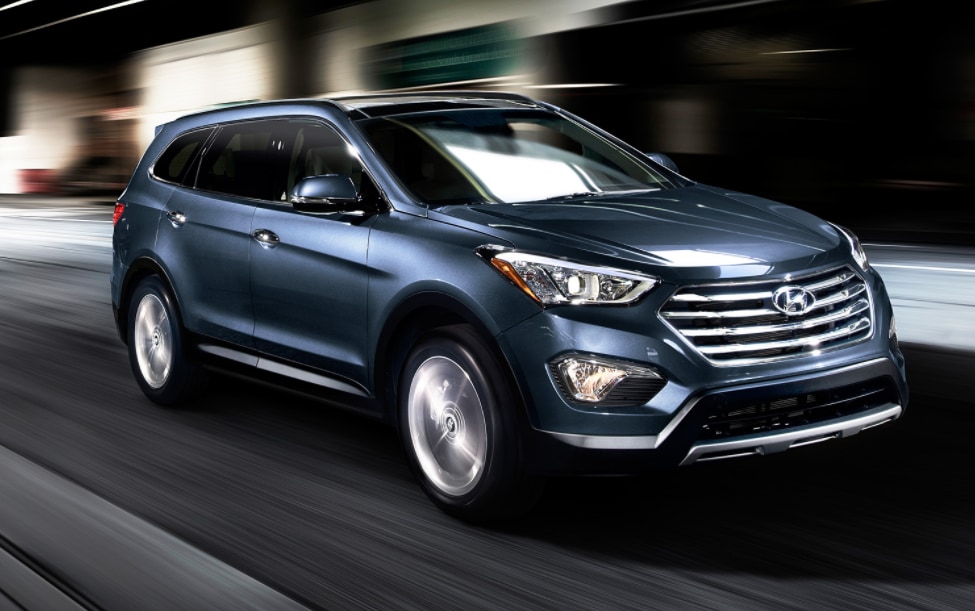 The Hyundai Santa Fe has just been named one of the top used cars on the market by the automotive experts over at CarGurus.
Winning the Best Used Car Award for the Full-Size Crossover/SUV segment, the Santa Fe beat out several contenders for this top honor. The 2013 to 2016 models of the Santa Fe were the ones judged this year, showcasing not only drivers' overall satisfaction with the SUV, but also its long-term value retention.
"The value retention and driver-experience features of the Santa Fe really stood out to us as we considered it" said Amy Mueller, vice president of communications, CarGurus. "Our rankings are about providing used-car buyers with assurance that the vehicle they choose is worth the investment, and we definitely found that to be the case with the recent Santa Fe models."
Critics and drivers have long considered the Santa Fe one of the leading members of its class, boasting a full range of impressive interior amenities, as well as a spunky powertrain that makes driving fun.
Nominees for the award were evaluated based on everything from user reviews and the cars' expected 12-year depreciation to professional test drive assessments.
Those looking for Phoenix used cars should drop by Camelback Hyundai today to get a firsthand look at a number of Santa Fe models we offer!