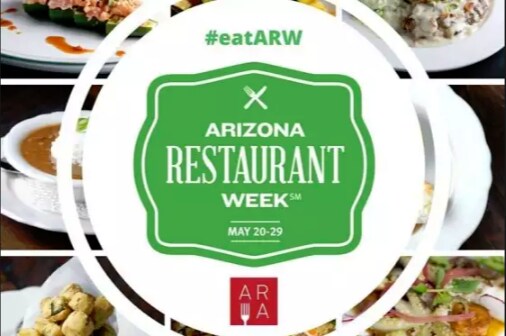 Foodies around Phoenix will be heading out to the Valley's best restaurants this month for Arizona's Spring Restaurant Week. Considered the "most edible time of the year," Arizona Restaurant Week is your chance to try some of the city's terrific local eateries.
Happening around the state during May 20-29, 2016, Restaurant Week will feature prix-fixe dinners at various participating Valley restaurants. The goal of Restaurant Week is to help continue Arizona's place as a culinary destination for folks around the Southwest.
According to the event's website, "Many of the finest, most renowned chefs in Arizona will showcase their culinary styles for diners. The event will feature an array of well-known restaurants that will provide unbeatable prices offered during this week only!"
Participating Phoenix-area restaurants and eateries in this year's Restaurant Week include Beckett's Table, The Capital Grille, Sierra Bonita Grill, The Keg, Durant's and Stockyards Steakhouse, just to name a few.
To find out more about Arizona Restaurant Week and to see a full list of all the restaurants participating in this year's event, visit their website here. We hope you'll come out and enjoy Restaurant Week in Phoenix!