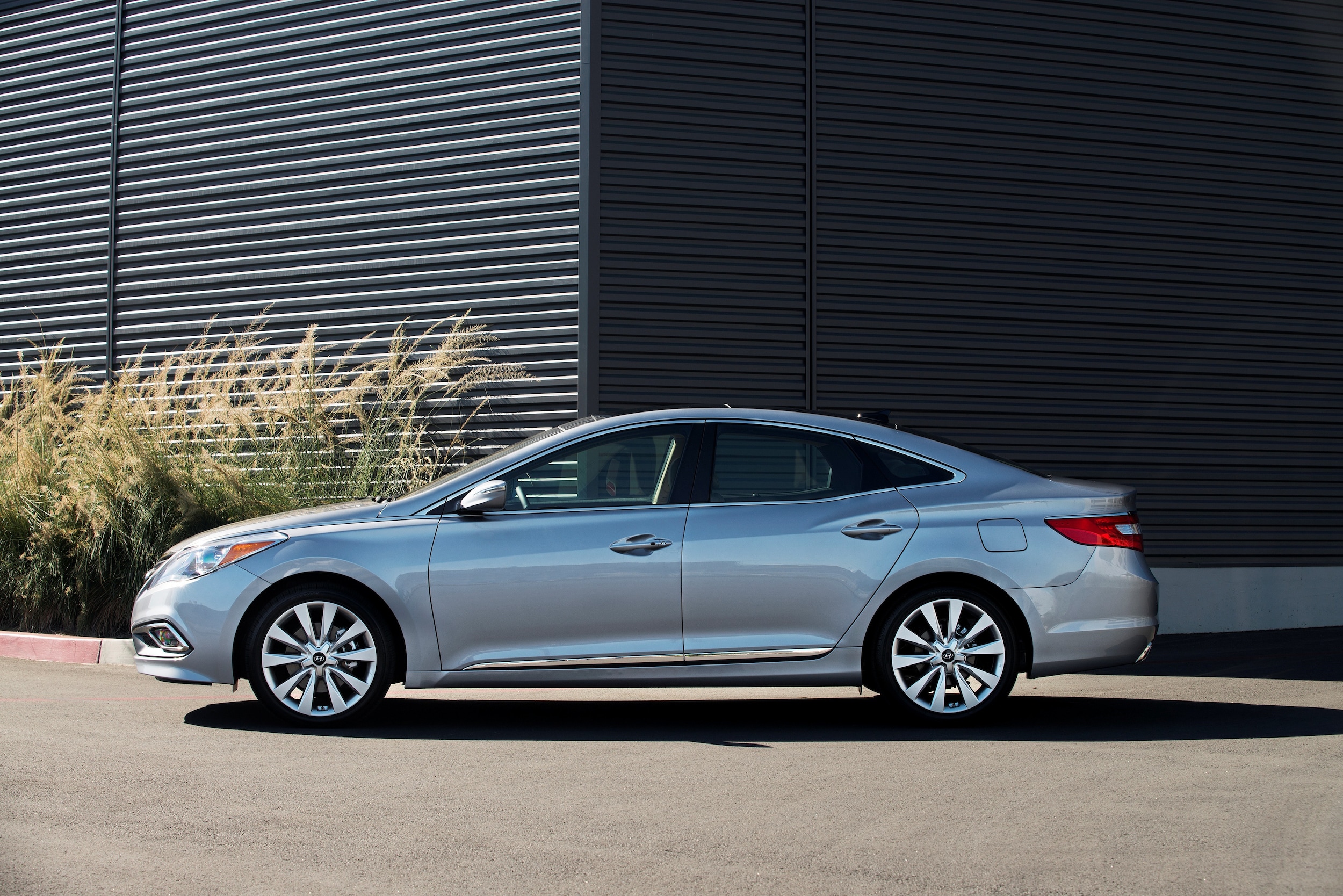 Hyundai's award-winning premium sedan is getting even more luxury features this model year. The 2016 Azera is starting its newest model year off right with the introduction of a Smart Cruise Control system with Stop/Start technology and an Electronic Parking Brake.
Both systems have been added to the sedan's Limited trim, complementing the car's current set of impressive features, including its powerful and efficient powertrain, exquisite design and luxurious interior. The Smart Cruise Control with Stop/Start is currently on the 2015 Sonata.
The system detects any vehicles ahead of you and will automatically slow the car down so that your car always maintains a safe distance. If you hit heavy traffic, the car will then enact its Stop/Start feature that will automatically stop then start the car when traffic begins to move again.
The Azera's new Electronic Parking Brake system also provides a nice level of safety and convenience. All a driver has to do is turn the system on and off on the car's steering wheel, ensuring that your car is properly secured. The new parking brake also frees up cabin space by moving it out of the sedan's center console.
We are very excited about these wonderful new additions to the 2016 Hyundai Azera. To learn more about the 2016 Azera, stop by our Phoenix Hyundai dealership today and speak with one of our expert sales associates.