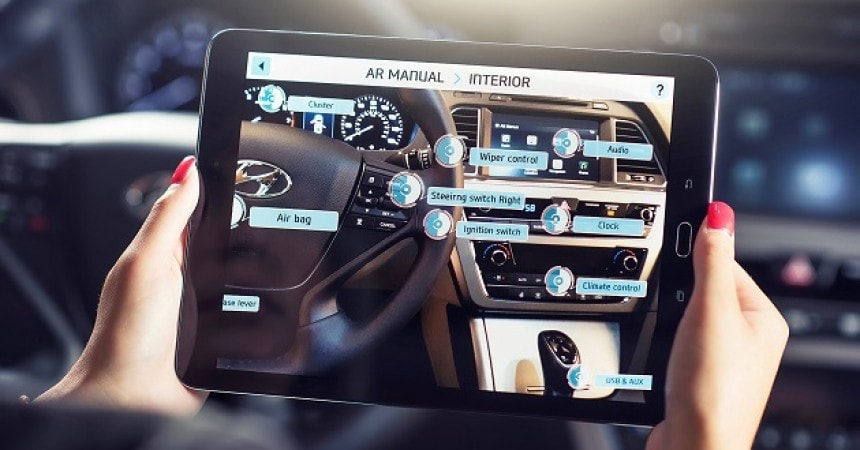 Outstanding innovation isn't unusual for Hyundai, but their new virtual owner's manual is taking things to new heights.
For years, drivers have labored under the tiring flip-and-find tactic to try and find a solution to that knocking sound in their engine or why their air conditioner doesn't cool down fast enough. Now though, Hyundai has condensed all the information into an easy-to-use virtual owner's manual that can be utilized via your smartphone or tablet.
Hyundai's new manual uses the same technology that you might find in an interactive display at a museum. All you have to do is point the device's camera at the part of the car you have questions about; the app will then relay information about that part i.e., how to fix it, how to replace it, how to refill it, etc.
According to the automaker, the new owner's manual app contains "82 how-to videos, six 3D overlay images that appear once users scan areas of their vehicle like the engine bay and more than 50 informational guides."
To discover more about this amazing piece of new technology from Hyundai, stop by Camelback Hyundai in Phoenix and ask about our full line of new and used Hyundai cars and to learn how this new piece of automotive technology is improving the driving experience for thousands of drivers around the Valley.