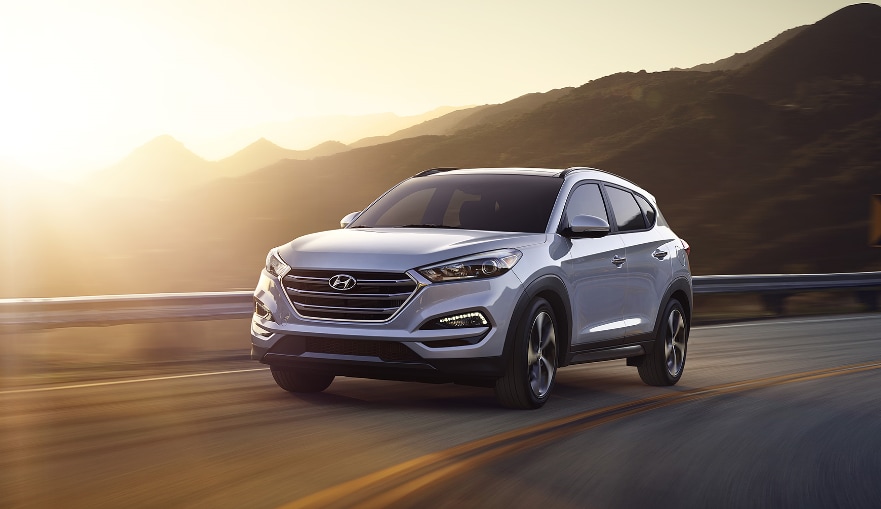 Strategic Vision has just put out their annual Customer Love Index – a study that examines ownership satisfaction – and has named the Hyundai Tucson the "Most Loved CUV."
This exciting study looks at responses from over 44,000 car owners and highlights the main factors that customers like and dislike about their cars. The study looks at vehicle attributes, overall value, loyalty to a brand, overall ownership experience and even emotional factors.
"The Tucson is engineered to give consumers a truly rewarding buyer and owner experience, with outstanding design, safety technology and performance," said Mike O'Brien, vice president, corporate and product planning, Hyundai Motor America. "Earning the spot for the most-loved CUV shows that we bring something unique and exciting to the table that other CUVs don't."
The Hyundai Tucson has consistently been a top choice amongst Phoenix car shoppers who are looking for their next new family car. For its newest model year, the crossover has been fully updated to include Hyundai's brand-new design language, while also adding new interior tech features and a new turbocharged powertrain.
"The Tucson is a great product with a nice level of standard features at a great price, and is backed by the best warranty in the industry," said Alexander Edwards, president, Strategic Vision. "This combination creates a very positive impression of Hyundai as a brand, one that many buyers share with their friends and family."
We are very excited to see the Tucson pick up yet another award. To learn more about the Tucson and to take it for a test drive, stop by Camelback Hyundai today!