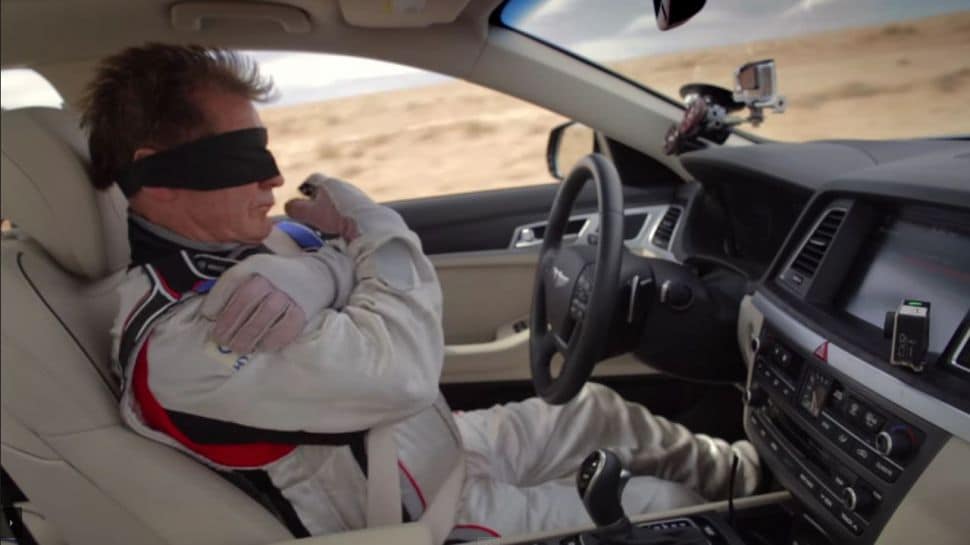 In a surprising announcement this April, executives at Hyundai told reporters that they will be introducing several new autonomous features to their lineup, starting as early as this year.
It's an exciting and unexpected move, given that many automakers have been holding off until 2020 to begin launching any of their self-driving tech. Hyundai's announcement shows that they're looking to get ahead of the game in a big way, which will certainly make the next few years exciting as more and more car companies follow suit.
"We aim to provide partially automated driving in 2015, highly automated driving in 2020 and fully automated driving in 2030," a senior Hyundai official told the Korea Herald.
This measured approach to introducing this brand-new tech is also a way for the automaker to stand out. The first features to be installed in their lineup will be their Highway Driving Assist (HDA) system that will first launch on the automaker's award-winning Equus sedan. This system uses a combination of radar and cruise control to help with lane keeping and navigation. The next few systems will include autonomous features for driving on freeways and navigating traffic jams.
South Korea will be the first country to get this new technology, with the U.S. following suit at the end of the year or beginning of next year. For now, stay tuned to our blog to get updates on when we might see this amazing new technology find its way to Van Hyundai!