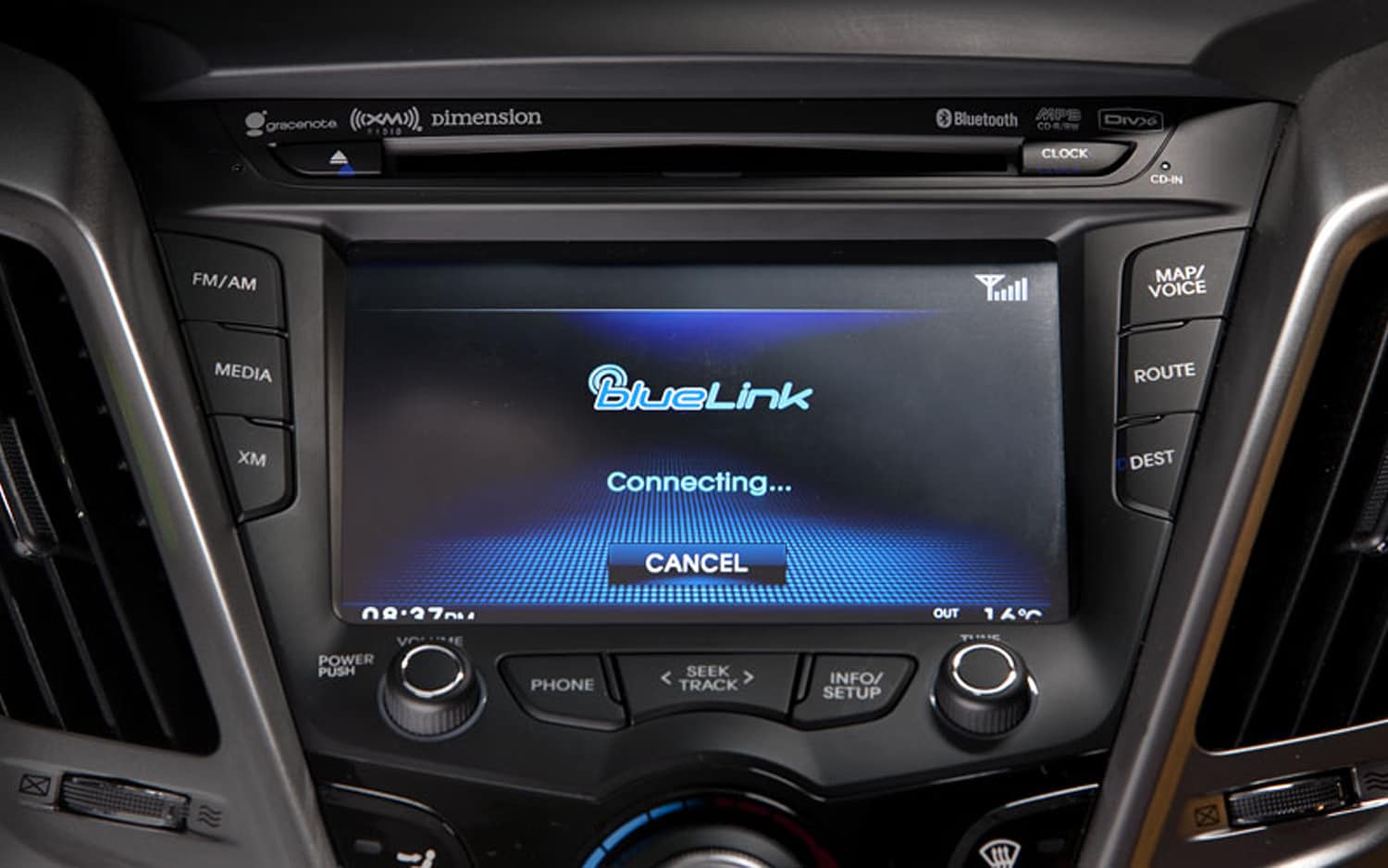 If you haven't heard about it before, there's a great infotainment system available from Hyundai that combines car care, safety and entertainment, all in one innovative system. Called Blue Link, the system is a telematics interface that keeps a driver's relevant information from traffic and weather reports to fuel information and news in an easy-to-use navigation screen.
Just use the nifty buttons on your Hyundai's review mirror and you can navigate the system for emergency services, turn-by-turn directions, gas station locations and more. Whatever you need, the system will pull it up for you, all in a safe, minimally distracting setup.
Blue Link also comes with a smartphone app where you can look up all this information right on your phone. You can then send the info to your car's internal system, so you'll be ready to head out right when you get behind the wheel. The app also comes with several cool features, such as the ability to lock and unlock your car from your phone.
As of now, the Blue Link system is available on most current Hyundai models, including the 2015 Hyundai Sonata. If your car does not have Blue Link technology, stop by Camelback Hyundai in Phoenix and we'll check to see if your car is compatible. If it is, our technicians will set your car up with this amazing system quickly and efficiently at our service center.
Blue Link is getting rave reviews from critics and Hyundai drivers alike, so stop by Camelback Hyundai today to learn more about this fantastic system!