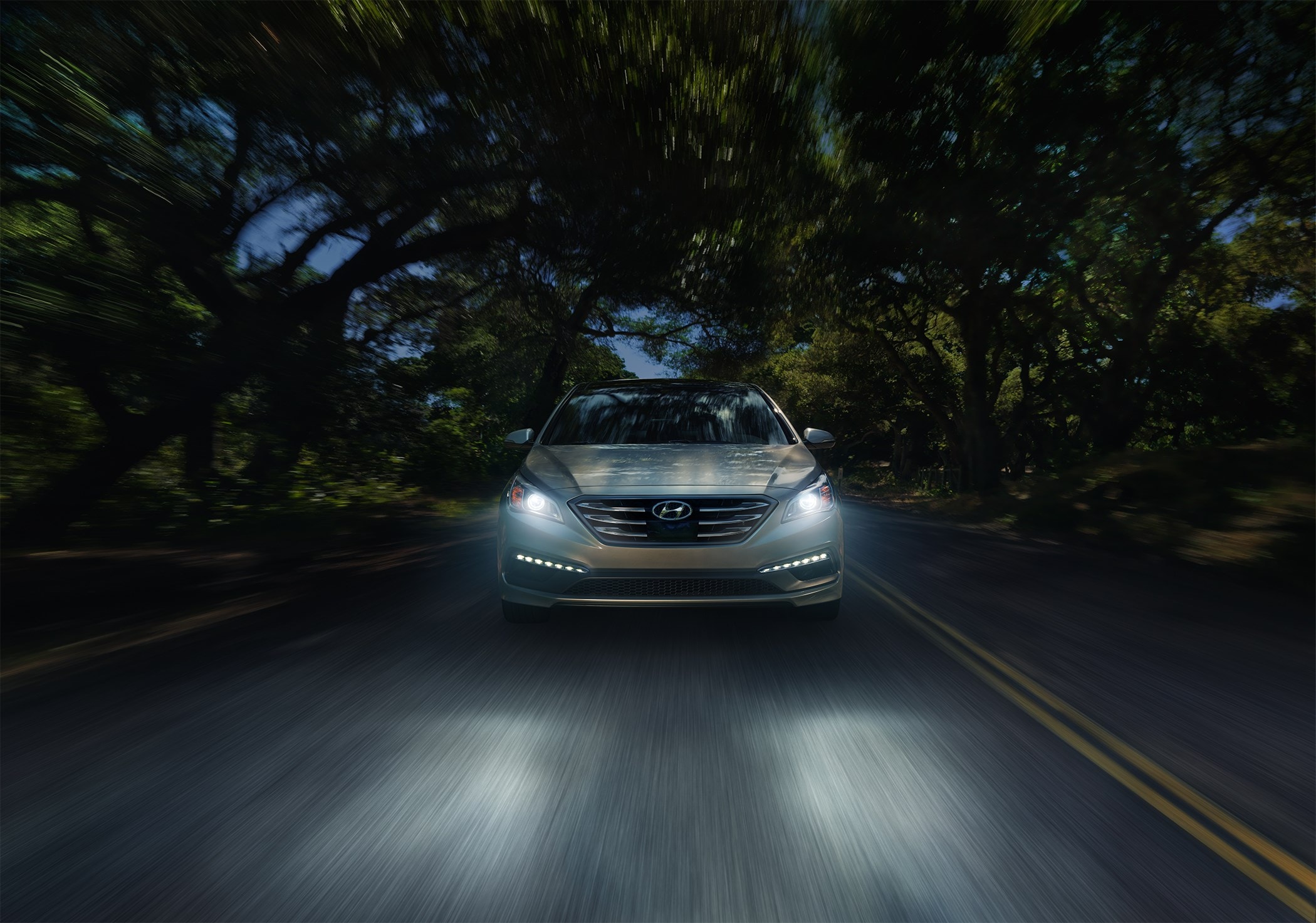 The latest incarnation of the Hyundai Sonata will get several terrific systems and amenities this model year, including an available dynamic bending light safety feature.
This newly added feature lets drivers see even more clearly at night by turning the direction of the headlights to the turn of the steering wheel. This gives drivers even greater visibility after the sun sets, helping to make nightly journeys that much safer.
Other impressive safety features available on the 2017 Hyundai Sonata on Camelback Road in Phoenix include smart cruise control, lane departure warning, automatic emergency braking, rear parking assistance, blind spot detection and automatic high beam assist.
"Providing effective safety technology is essential for our customers," Mike O'Brien, vice president, corporate and product planning, Hyundai Motor America said about Hyundai's commitment to increased safety technology. "With all our new models, we are ushering in new standards for safety, featuring technology proven most effective in preventing accidents in the first place, and reducing injuries should an accident occur."
For more info on the terrific safety systems available now on the 2017 Hyundai Sonata, visit us today at Camelback Hyundai in Phoenix!