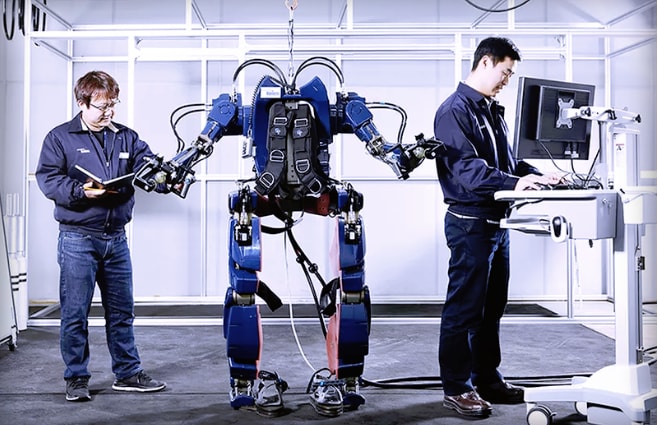 Hyundai has just released photos of one of their newest projects; one that might surprise fans of the automotive brand.
The new project is a robotic exoskeleton, which is a bit of a new field for the company known for creating terrific new cars and SUVs.
Comparing the new exoskeleton to the suite worn by Tony Stark in the "Iron Man" and "Avengers" movies, Hyundai believes this new project is yet another step in trying to create robotic wearables for their customers, in the hopes of giving people, especially senior citizens and the disabled, greater ability to move and communicate.
This latest exoskeleton appears to be similar to Hyundai's other robotic suite (H-Lex), the prototype for which they debuted last year. This new machine looks to give the wearer increased strength and stamina, which would work very well for people who work in factories or with the military.
We're excited to find out more about these amazing robotic suites coming out of Hyundai. For now, take a look at our full range of new Hyundai cars in Phoenix to see why the automaker is one of the most innovative companies around.