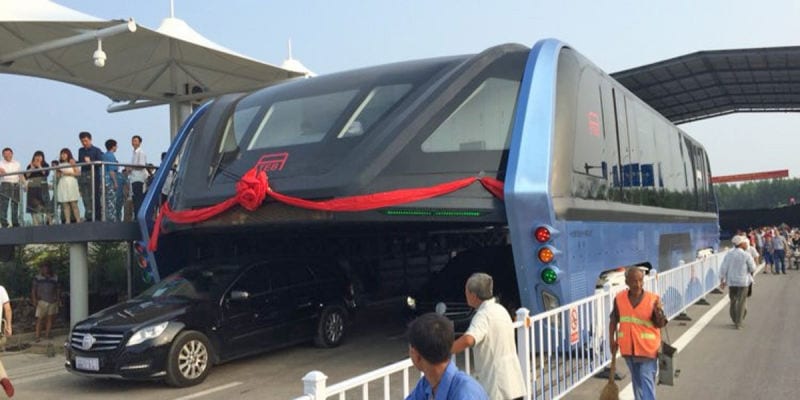 Officials in China have just introduced a really, and we mean really, cool invention: a bus that can, safely, drive over cars.
This exciting concept has been in the works for ages (there was even an early version of it designed during the late 1960s), but now we can say it's a reality. The new traffic-straddling bus is called the Transit Elevated Bus, and it works by elevating the bus on top of rails, which allows cars to drive underneath it.
Like the buses we have now, the new TEB was built to help Chinese cities save time and money by reducing the level of traffic congestion without having to build brand-new roads and freeways.
"The biggest advantage is that the bus will save lots of road space," the project's chief engineer, Song Youzhou, told state-media agency Xinhua earlier this year. "The TEB has the same functions as the subway, while its cost of construction is less than one fifth of the subway," another engineer Bai Zhiming told news outlet CCTV.
The entire bus is electric, which means it will also help reduce gas emissions, recharging at every station stop so that it's always on the go.
We're very excited to see such a cool piece of automotive technology come out into the world, and we hope to see something like this come to us here in the States sometime soon.