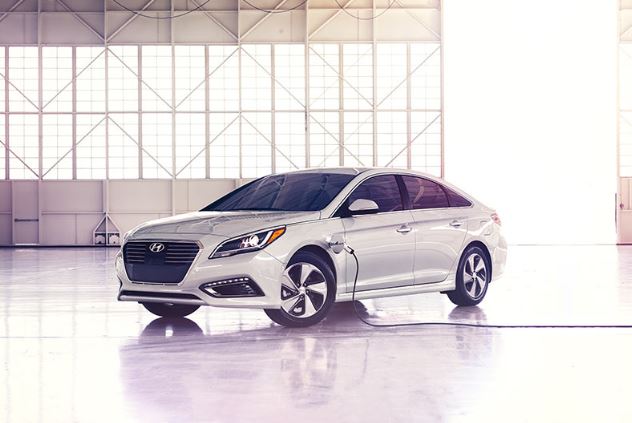 If you've been in the market for a powerful plug-in sedan that produces excellent fuel economy and an exceptional all-electric driving range, you'll be happy to learn that the brand-new 2016 Hyundai Sonata PHEV is the right choice for you and your family.
The Sonata's new plug-in model has already earned top marks from both critics and drivers alike who love the car's power, safety and efficiency. Debuting this model year, the Sonata PHEV shows off an excellent all-electric driving range of 27 miles. That range is truly impressive and beats out many other plug-in models in its class, including those from both Ford and Toyota.
This fantastic driving range, as well as the sedan's impeccable fuel economy is due in large part to the plug-in's 50kW Interior-Permanent Magnet Synchronous motor, as well as its 360V lithium polymer battery system. This powertrain is rounded out by the a new 2.0-liter four-cylinder gas engine that works with a direct-injection system.
Other terrific features on the 2016 Hyundai Sonata PHEV include a large front grille, unique headlight graphics, a gorgeous wheel design and a unique front bumper. An aerodynamic rear bumper is also an impressive fuel-saving feature that green car shoppers will love.
The all-new 2016 Sonata plug-in is currently available in select markets, but it will hopefully make its way to Camelback Hyundai soon. To learn more about the Sonata PHEV, stop in today and talk with one of our expert salespeople about this wonderfully efficient new sedan!