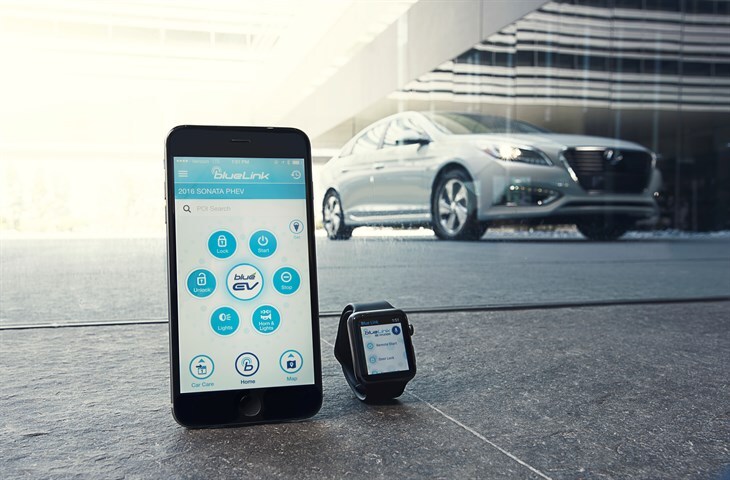 The future has come folks and it's only fitting that Hyundai will be leading the way. Among the great new tech gadgets on their new line of cars is the latest integration of Hyundai's Blue Link app to the Apple Watch. Now Hyundai owners can control several aspects of their car directly from their wrist.
"Giving customers more ways to connect with their cars is what it is all about," said Frank Ferrara, executive vice president, customer satisfaction, Hyundai Motor America. "The Blue Link Apple Watch app complements all of our other high-tech features. Drivers can get into a Sonata today and find iPhone integration, adaptive cruise control, blind spot detection and a smart trunk that will open automatically when you stand behind it."
The Hyundai Blue Link system is one of the most celebrated infotainment systems on the market today. This latest integration adds to the already impressive list of functions on the Blue Link system by allowing drivers to lock their car's doors, flash its lights and even start it, all from their Apple Watch. A fully voice-activated system, all drivers have to do is tap the Blue Link icon on their Apple Watch, then offer commands such as "Lock my car" or "Start my car."
The Blue Link system is available on most new Hyundai cars in Phoenix. The new app is available now for download!