You have decided that it is time to purchase a new car. Before you make a decision on what vehicle you want, there are a number of questions that you should ask yourself. These questions can help you decide what you need, what you want, and what you can afford. Making a bad vehicle choice is something you would have to live with for many years. It is best if you can avoid that situation from occurring. Let's take a look at what you should ask yourself before you buy a new car.
Am I Really in Need of a New Vehicle?
If your vehicle has completely broken down then it might be time for a new vehicle. There are times when it is just more affordable to purchase something brand new. On the other hand, if it is better for your budget not to add a monthly car loan payment, stay with what you have, especially if it still drives fine.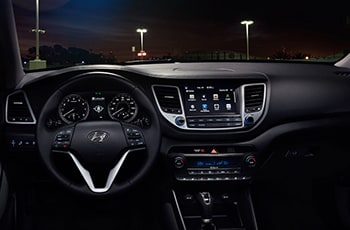 Can I Afford a New Vehicle?
If you don't have the budget for a new car, a used option might be a better decision for you. Leasing is also an option to consider. Don't strictly rely on what a lender might approve you for. More often than not the amount you are approved for is higher than what you can comfortably afford.
What Kind of Vehicle Would Work Best for Me?
There are so many different makes and models of vehicles these days. There are trucks, sedans, SUVs, crossovers, minivans, and much more. Think about what you need in a vehicle. This should help you narrow down what you need when it comes to power under the hood, safety features, interior options, exterior styling, etc.
Is the Vehicle I Am Considering Practical?
Everyone loves taking a spin in a sporty vehicle or a rough terrain-handling SUV, that doesn't mean this is the most practical option for you to buy. Think about practical matters such as fuel efficiency ratings, maintenance needs, size, ability to maneuver a specific vehicle, and whether or not you can park your vehicle in your garage. If you have small children, you will need to worry about finding a vehicle that can fit car seats. Don't forget about cargo space for everything you are always toting around with you such as backpacks, sporting equipment, grocery bags and more.
What About Buying a Used Vehicle?
We have a number of great used vehicles on our lot that are reliable and in great shape. Sometimes buying used opens up your options. You may now be able to afford something that otherwise would be too expensive.
Aside from buying a house, purchasing a vehicle is usually the second largest purchase that you will ever make. There are so many great vehicles on the market that it's easy to get overly excited about during the shopping process. Take the time to think about what you need in a vehicle. This will ensure that you make a wise choice. If you have questions about any specific vehicles, financing options or questions about the purchase process, then you can contact us or come and see us at Camelback Hyundai for more information.