Safety. It's one of the most important things you can look for in a car. Finding a vehicle that helps you get where you're going in a safe, secure fashion is vital. With the Hyundai Blue Link app, you can rest assured as you travel because you'll know that Hyundai is behind you 100%. Whether you're driving to the grocery store or you're going on a two-week road trip, Blue Link can help protect you and your loved ones.
It's essential to understand this app and how it works before you start your next adventure. It's simple to use and easy to get started. Choose how you'd like to use your app before you begin. You can use it directly in your car, utilize this on your smartphone, or even open it in a web browser. Hyundai knows that when it comes to using modern technology, convenience is essential. That's why you'll have a variety of options for getting started with your new app. Once you've chosen how you're going to use your app, you can start making the most of the different features it offers.
Hyundai BlueLink SOS Emergency Assistance
First off, Blue Link offers SOS Emergency Assistance. If you experience a medical emergency, get in a collision, or encounter another dangerous situation, simply press a button, and you'll be connected with an emergency assistance team who can help dispatch emergency personnel to your current location. Because Blue Link offers GPS tracking, you'll be able to stay relaxed, knowing that the team will be able to locate you easily. You won't have to worry about giving directions to your location.
While no one wants to think about the possibility of a stolen vehicle, the truth is that sometimes, cars go missing. If your car is stolen, Hyundai will collaborate with local law enforcement agents to track your car's location using GPS. This ensures you're able to get back your vehicle as quickly and safely as possible with little stress.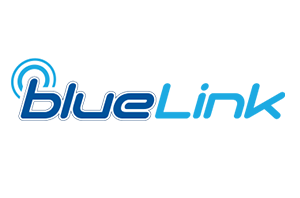 Another perk of the Blue Link app is that it offers a remote door lock. If you've ever gone to work, school, or even the airport and realized you forgot to lock your door, you know how stressful this can be. Use your Blue Link app to lock your doors remotely. You don't have to backtrack just to make sure your car stays safe while you're gone.
Similarly, if you accidentally lock your keys in your car, you can reduce your personal expenses and avoid hiring a locksmith simply by utilizing the remote unlock function on your vehicle. This allows you to easily unlock your vehicle doors and get back into your car. You won't have to wait for someone to bring you a spare set or for a professional to help you get into your vehicle. With Blue Link, managing your car is easier than ever.
Don't wait to start enjoying everything that Blue Link has to offer. Whether you want to use this app for safety, convenience, or a mix of the two, you'll love all of its many features. When you're ready to find out more, visit our dealership to talk with an agent about how you can make Blue Link part of your life. We'd love to let you test drive a vehicle, and we're happy to answer any and all of your questions about the Hyundai Blue Link app for drivers.