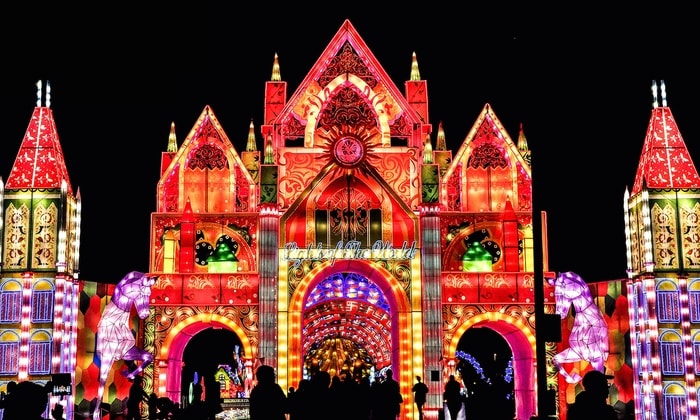 Arizona State Fairgrounds
1826 W. McDowell Rd.

Open through Jan. 2, 2018
5-10 p.m. daily
Feliz Navidad! Joyeux Noël! Buon Natale! Frohe Weihnachten! The Lights of the World festival is your passport for experiencing the holidays as they are celebrated around the globe.
The festival is broken down into 11 exhibits, including "African Kingdom," "Trek Across Europe," "Oriental Mysteries," "Isles of Oceania" and "America, America!" Inside these exhibits are colorful walk-through displays, each of which highlight the diverse cultures and traditions of their respective regions. There are 75 in total, so be sure to give yourself enough time to explore all of them!
In addition to the dazzling displays, guests will enjoy authentic cuisine, live entertainment and a small carnival. One of the most popular attractions is the Chinese acrobat show. For a small fee, you too can be amazed by the awe-inspiring feats and death-defying stunts of these highly skilled performers.
Tickets to Lights of the World are $18 for adults and $15 for kids (3-13), and can be purchased online, at the gate or at Phoenix-area Walgreens stores. Additionally, if you're interested in seeing the Chinese acrobat show, it's an extra $8 per person.
For more information, head on over to the Lights of the World website now. Happy Holidays!