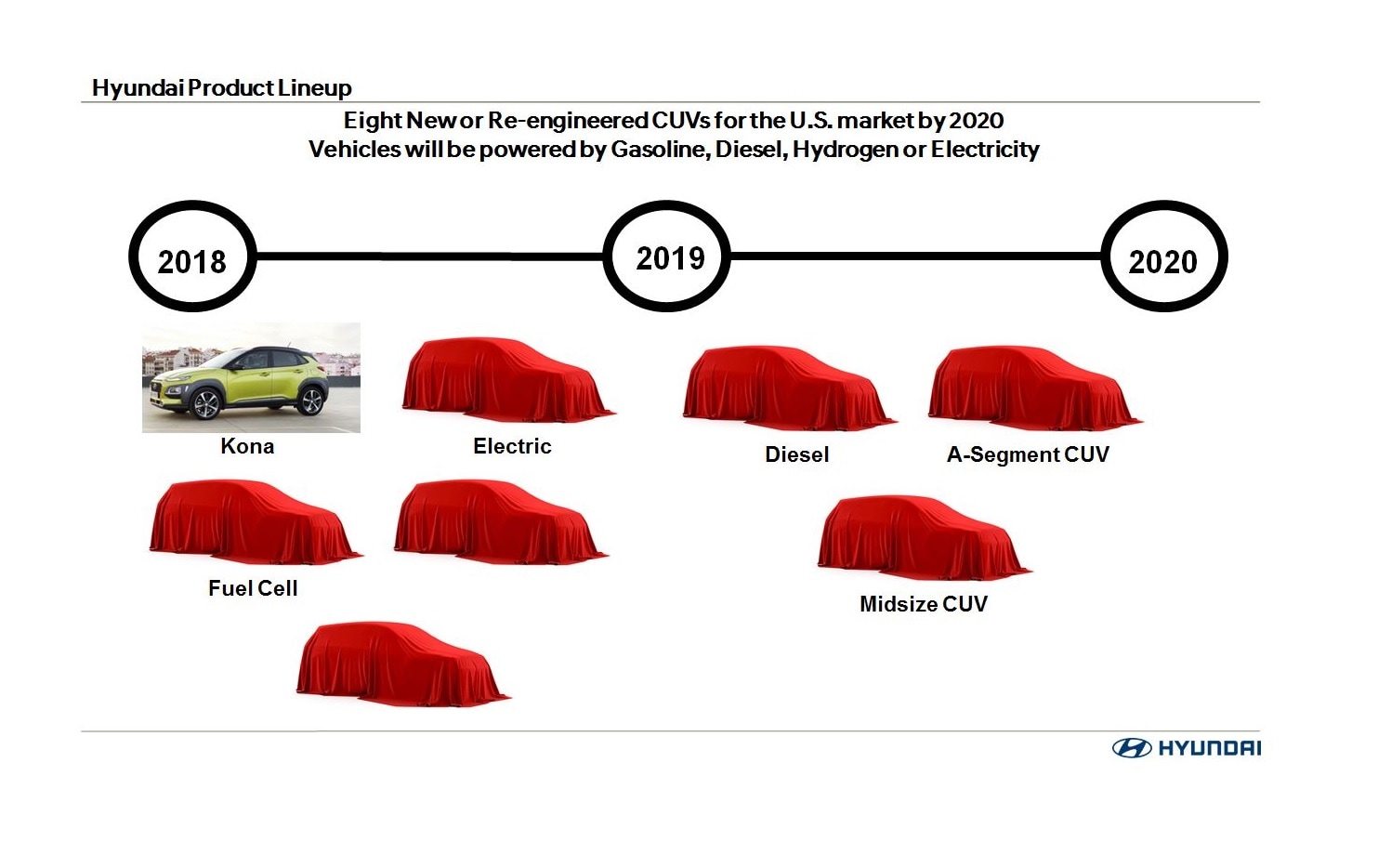 If you're excited about the upcoming arrival of the all-new 2018 Hyundai Kona, then you're going to love this news!
Just a few weeks ago, Hyundai announced that it will be rolling out eight new or redesigned crossovers within the next three years. From gas- and diesel-powered engines to electric and hydrogen fuel cell systems, these crossovers encompass the automaker's latest technological advancements. Additionally, the new models will cater to a diverse set of lifestyle needs, including those of city drivers, suburbanites and rural dwellers.
"Very soon we are going to have the most diverse CUV powertrain lineup in the industry," said Mike O'Brien, vice president, product, corporate and digital planning, Hyundai Motor America. "These vehicles will show the engineering prowess of the more than 13,000 engineers Hyundai Motor Company has working on current and future models every single day."
The first of the eight is the 2018 Kona, which is set to debut early next year. It's a compact crossover designed for active lifestyles, blending rugged capability with the latest connectivity tech and cutting-edge safety features. Setting new benchmarks with its avant-garde style and innovative design, the Kona is an impressive preview of what's to come for Hyundai.
"The Kona is only the beginning of our product revolution for Hyundai," O'Brien, added. "These vehicles are aimed squarely at the sales leaders in each segment and will emphasize Hyundai's continued focus on sustainability and efficiency without compromising performance."
For the latest information on new Hyundai cars and crossovers, stay tuned to our blog!