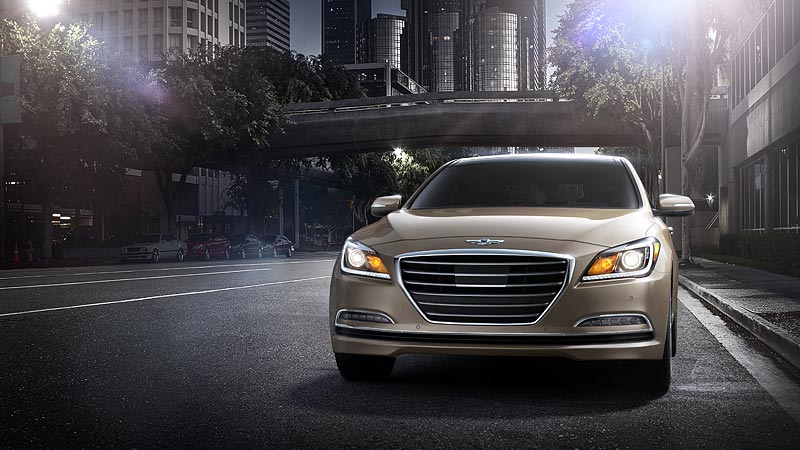 The Hyundai Genesis is one of the most popular luxury sedans to come out in years, winning awards left and right for its new 2015 edition. And it looks like the automaker isn't stopping there. Hyundai announced last month that they will be upping the Genesis' power and fuel economy through a new twin-turbo V6 engine.
The new engine is expected to be introduced on the sedan in either 2017 or 2018 and will be yet another one of Hyundai's cars that takes advantage of twin-turbo technology. Twin-turbo technology is a bit of new car tech that Hyundai is getting behind in a big way, thanks to its increased power, lower emissions and heightened fuel economy.
"You're going to see smaller displacement, more use of turbocharging. A lot of it is weight-related, all of it is CAFE-related," Hyundai Motor America CEO David Zuchowski told Automotive News.
CAFE, of course, is the U.S.' regulatory standards for fuel efficiency and emissions that carmakers must adhere to in coming years. According to Zuchowski, these turbocharged engines will be the future of Hyundai's powertrains, as they are smaller and lighter weight, but produce the same amount of power. The Genesis will be the first of Hyundai's cars to get the smaller V6 engine, with other models following suit in the next five years.
For more information about the Hyundai Genesis or to schedule a test drive of the current, award-winning 2015 model, stop by Camelback Hyundai today!